Gravity | Social Media and Broadcast Pack
Gravity | Social Media and Broadcast Pack – Free Download After Effect Templates








After Effects templates pack for creating outstanding world class video content on social media, TV and any digital advertising channel. Increase views and reach with 850 video templates and elements in 3D.
Gravity is the force that attracts objects toward each other – like apples to the ground, the planets to the sun and your audience to your videos. In "Gravity" we develop the concept of Lava|Social Media Pack which was named the best Envato project for social media in 2020. And bring the best from the modern design for you:
CREATIVE ART STYLE
As digital art is just on trend, be one of the first to take it to your video marketing. It shows a surreal virtual world with vivid visuals that seem true to life and magic at the same time. Harmonious compositions make your content simple and easy to read on a smartphone screen.
TACTILE CHIC
We created abstract 3D shapes and decoration elements with realistic textures to give the templates an art object look. They imitate natural materials and make your viewers not only see and hear your brand voice but also feel its touch – if it's smooth or relief, fuzzy or silky, gentle or firm, warm or cold, friendly or cool, calming or exciting. Textile, wood, plastic, concrete, metal, and leaves, – pick any to add tactile impressions associating with your message.
VIVID COLORS
Most categories are divided by colors for your convenience: colorful, soft and dark, with gold and silver details. Choose them to match your brand book or the content you insert.
Colorful
Optimistic joyful colors add life, energy and dynamics to your video. It becomes more emotional and attractive for the viewers and stands out among the huge flow of other everyday information.
Soft
Fresh and soft light colors make the content noble and clean or gentle and sophisticated depending on your goal. White is used to emphasize simplicity, accuracy, the beginning and the new. Depending on its shade and texture, grey can give a soothing and peaceful feel, or a strict professional and businesslike tone.
Dark
Use the power of black to give your content a prestigious smart look. It's perfect for the business selling luxury and elegance, high-quality professional b2b products and premium goods. Black makes them seem more reliable, powerful, and strong.
Golden Glow
The positive eye-catching gold adds a feel of richness, prosperity, and warmth. It suggests that the product is expensive and exclusive. Golden is also the color of victory, achievement, and nobility – a great choice for high-end and refined services.
Silver Sparkling
Shiny and elegant at the same time, it fits messages on hi-tech, innovation, science and technology. Due to its soothing and purifying effect silver is also good for health care, self-development and coaching themes.
REALISTIC DEVICE MOCKUPS
We made the most popular compositions with single and double devices. They float in the air with the trendy zero gravity visual effect. Insert photo or video screens of your web design.
30 Laptop Mockups
Stylish laptop mockup pack for creating a website presentation for highly visual web themes, such as an online shop app, web store, high tech WordPress theme, fashion catalog, magazine, gaming or esports portal, social media community, mass media website, or online cinema service.
10 colorful laptop mockups
10 white laptop mockups
10 dark laptop mockups
30 Smartphone Mockups
Stunning phone mockup pack for creating a mobile app promo presentation, new service review, to showcase your application, online store or social media account design.
10 colorful phone mockups
10 white phone mockups
10 black phone mockups
UNLIMITED COMBINATIONS
Ready Compositions
850 ready-made compositions and elements on Fashion, Sport, Lifestyle, Urban, Event, Business, Music, Content Marketing, Quotes, and Social Media Account Promotion.
Motion Design Elements
Feel free to experiment with design within the pack: replace and change the elements scale, mix different backgrounds, visual elements, and colors. Combine different videos to increase the timing.
Auto-Resize
Resize your compositions for different media in two clicks. Create square, portrait and landscape videos in different resolutions for horizontal and vertical publications.
The project features:
850+ Ready For Use Graphics Elements
Responsive design
Color control for flat compositions
Motion Bro Extension for the fast and convenient work with compositions and elements
Auto Resize for all formats: horizontal, vertical, square, for feed, stories, IGTV and covers for Facebook, Linked In, Twitter and other media channels
Each scene is 15 seconds long
Easy to brand and customize
Any resolution up to 4K
Works with After Effects CC 14 and above
No plugins required
Fast render
Well organized and easy to use
Gravity | Social Media and Broadcast Pack
Download (Zip or Rar file | Fast Speed Download )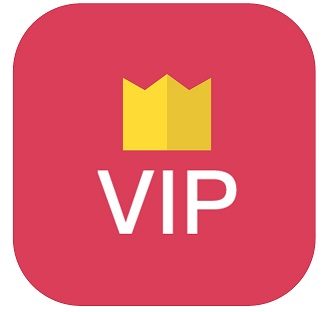 ---
Share on social networks