Live Stickers Library – Free Download After Effects Templates
Live Stickers Library gives you unlimited opportunities! In addition to animated stickers, in the project, you will find many other categories. Looks category includes eye-emotions, masks, like in Snapchat app, cool hats, glasses, mustaches, lips and much much more.
The Library is exactly that unique project we have been waiting for! Is a "Must Have" for all vloggers! Everything comes to life in this project: emotions become more expressive and your videos acquire a new meaning!
Text compositions category includes stylish typography stickers. Effects category includes various animated full-screen frames like in instastories, as well as coolest flash effects.
Essential Stickers Library is more than 500 different live objects that you can apply to your video! Can you imagine it?! Hurry up to see the video presentation of all of we've prepared for you, it's above!
All future updates are free and we already working on it, if you have any recommendation – tell us now via profile E-mail form
No plugins required!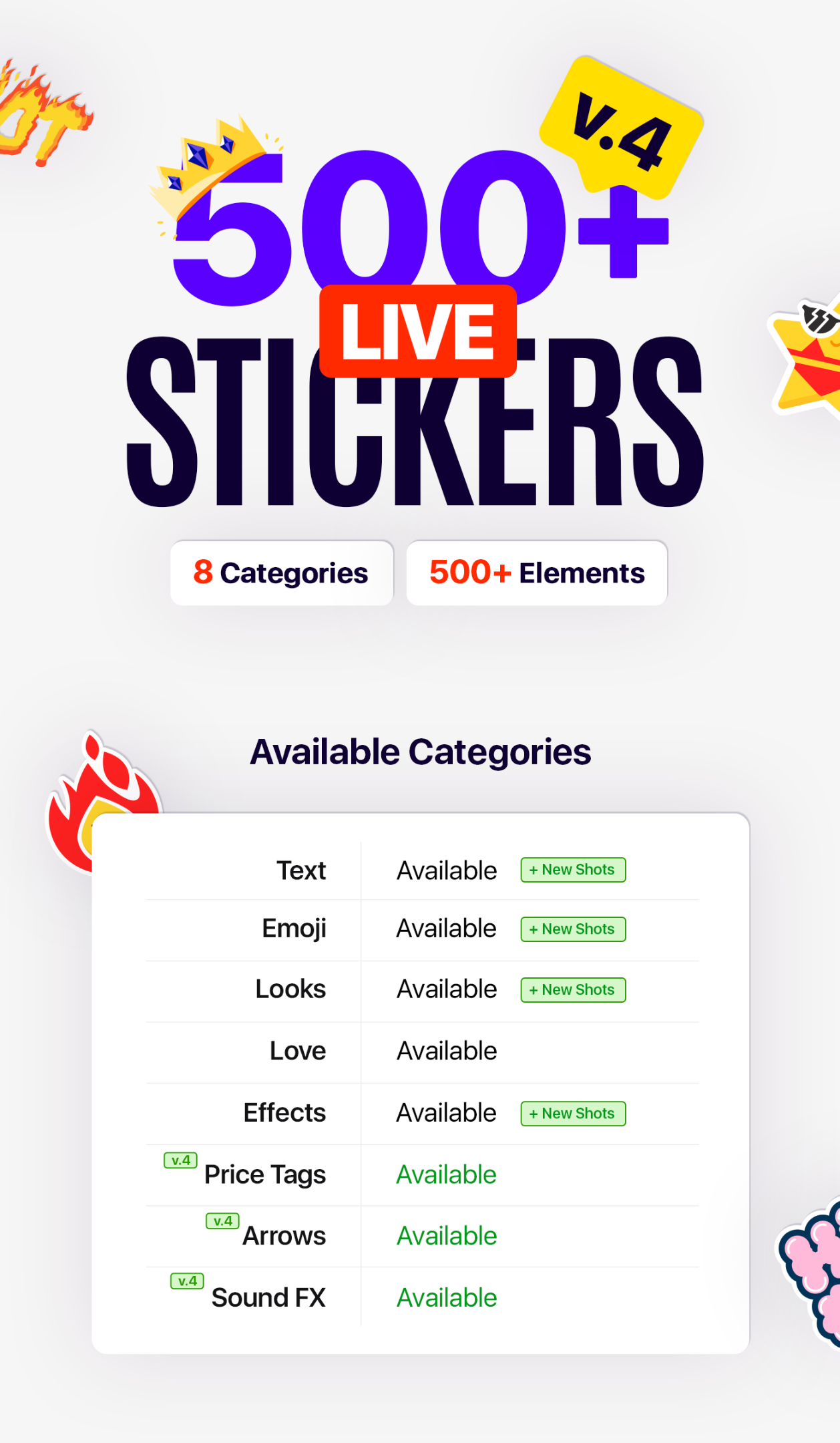 Download (Zip or Rar file | Fast Speed Download )

---
Share on social networks