Music Visualizer Tunnel with Audio Spectrum
Music Visualizer Tunnel with Audio Spectrum – Free Download After Effects Templates
Music Visualizer Tunnel with Audio Spectrum is universal project for all music producers, singers and bands. This project is designed to create audio visualizations with the audio react system. Project is made entirely in Adobe After Effects, so you don't need any plugins. It works with any loop and can be customized in many ways. All the loops presented in the preview video are completely free for commercial use and download links are included in the package. 4 loops are already included in the package. It comes with easy to follow videotutorial – so it's suitable even for beginners in After Effects.
I provide 100% support for this item! Feel free to ask me anything through my profile contact form.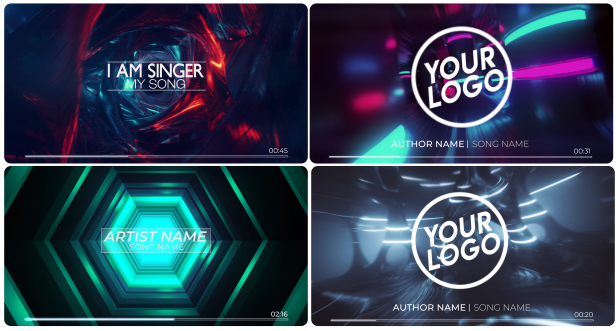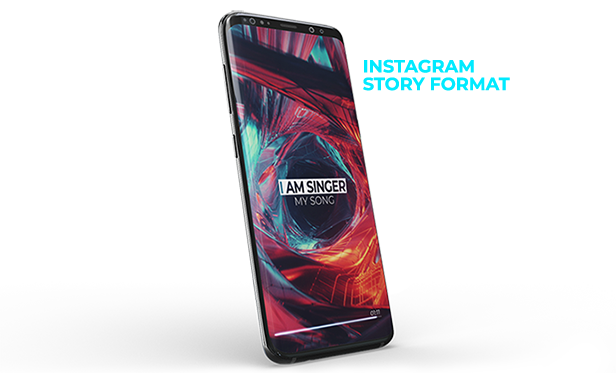 Music visualization tool is created for those who want to promote their tracks on Youtube, Facebook and other social medias. Create eye-catchy music equalizer and audio visualization in After Effects. If you need a DJ visualizer, music promo template, podcast promo, music equalizer or audio reactive videos you are on a right page! With this audio visualizer tool you are able to make all of this!
FOR FULL QUALITY 1080P PREVIEW CLICK HERE:
Main features of this project:
No plugins are required
Vertical Instagram Story format included
Customizability: adjust audio-reactivity, light flashes, glitch effect, logo pulsation, motion blur, titles, progress bars in single click
6 Different titles
4 Different progress bars
Easy to follow videotutorial with commentary
Works with any loop
All the loops in the preview video are free for commercial use
Works with any music and genre
Full HD resolution with 30/fps
Use with your brand logo or with titles
Universalized Expressions – works with any AE language
Works with After Effects CC 17 and all newer versions
Works with songs up to 7m:30s
Audio Spectrum is great tool for your music channel, band page, social medias, promotion of your music or your live shows. It is a great alternative for lyric video, music video clip and cover art. You can also use it as an eye-catching intro and audio react opener for your music channel or show. You can also use it for your ads for stream platforms like Spotify, Deezer, iTunes, Soundcloud, Bandcamp and other servies. Works with all genres – Pop , EDM , Rock , RNB , Hip hop and other genres. Music used in preview:
After Effects Version CC 2019, CC 2018, CC 2017 | No Plugin | 1920×1080 | 180 Mb
Music Visualizer Tunnel with Audio Spectrum
Download (Zip or Rar file | Fast Speed Download )

---
Share on social networks