Cool GFX Packs is a cool style composite Graphic Pack that includes many visual effects. This is a package compiled from 3 GFX Packs.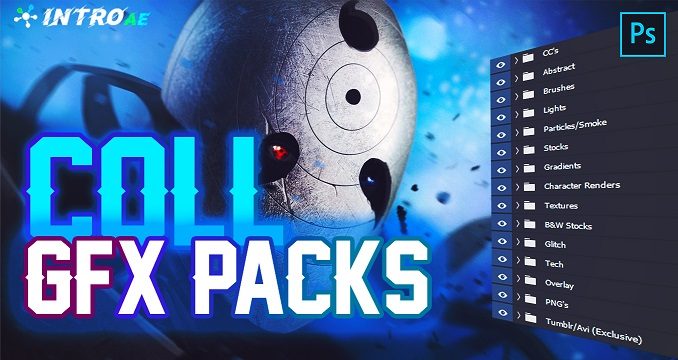 Photoshop GFX packs can be installed to help you improve the aesthetic appeal of your photographs. In essence, GFX packs are collections of graphics files that you may use in Photoshop to add distinctive effects to your photos.
How Do I Install GFX Packs in Photoshop?Installing GFX packs in Photoshop is a great way to give your photographs distinctive effects. To copy the contents into the "Presets" folder where Photoshop was installed, you merely need to unzip the ZIP files that these packs frequently come in. After restarting Photoshop, you may access the modified graphics from the "Effects" menu.
CC's
Abstract, Brushes
Lights, Glitch
Partice/Smoke
Stocks
Gradients
Character Renders
Textures
Overlay
UI Tech
Social Media Icon
Size ~ 1.11 GB, File .Zip

If you have any questions, don't hesitate to comment below.
Good luck ✿
Share on social networks