Youtube Pack – Transitions & Assets
Youtube Pack – Transitions & Assets – Free Download Premiere Templates
Description:
Every YouTuber dreams about the golden button which is the sign of million subscribers on the channel. Now it's possible with our new product – YouTube Essential Library. Unfortunately, we can't create everything instead of you but with our template the typical problems how to create a visual packaging for your channel left in past. More than 900 high quality elements in 30 categories will help you to create an amazing videos and stand out from the crowd!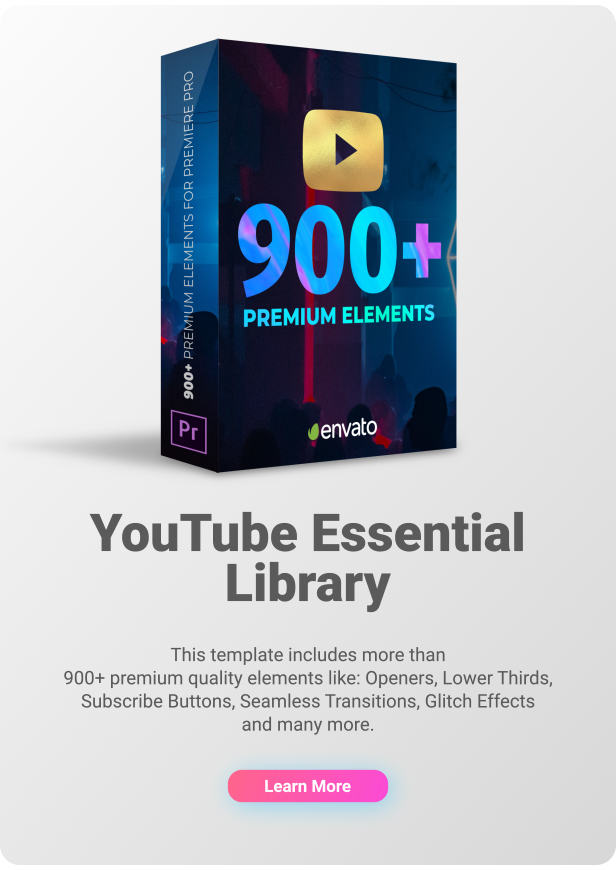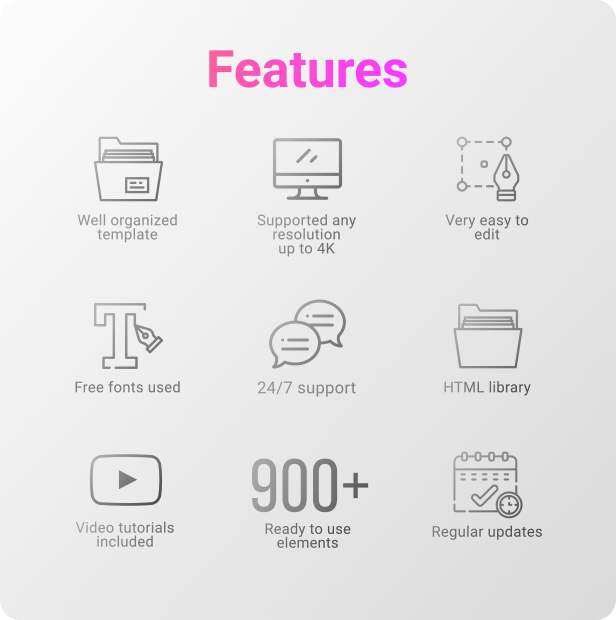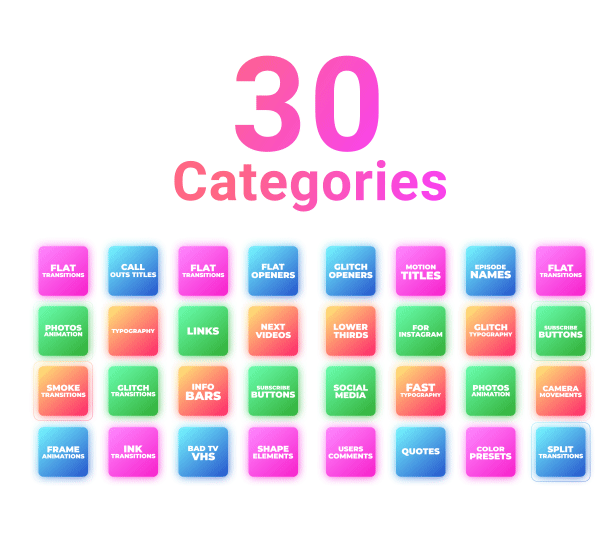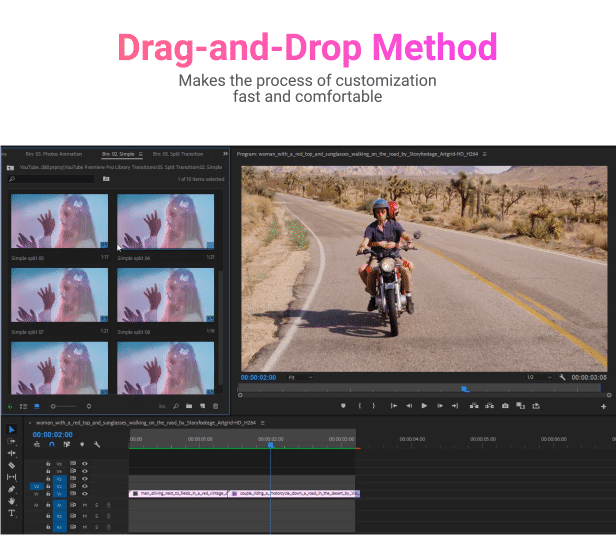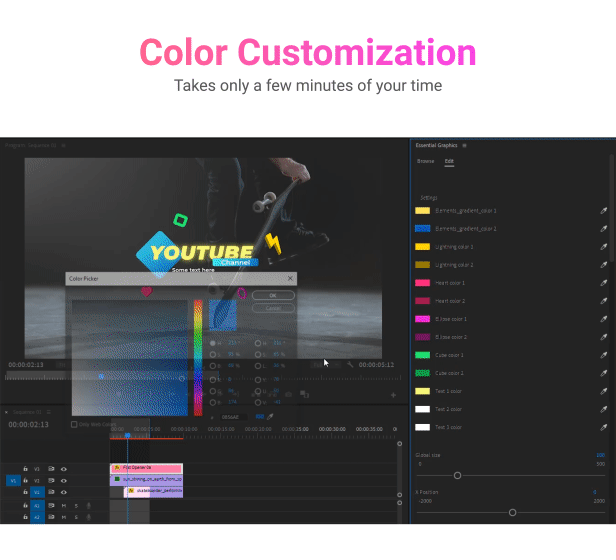 Flat – 200 Transitions – Elastic, Spin, Panoramic, Warp
Glitch – 50 Transitions – Block, Hard Noise, Swipe, Noise
Photos Animation – 30 Transitions
Ink Reveal – 30 Transitions
Split – 30 Transitions – Simple, Geometric, Stripes
Smoke Reveal – 30 Transitions
Bad TV, VHS – 40 Transitions – Noise, Shake, VHS
Frames Roll – 40 Transitions – Static Frames, Simple, Stretch
Technical Requirements:
To use MOGRT files you need Premiere Pro CC 2018 and above version
To use Transitions Pack you also need Premiere Pro CC 2018 and above version
Transitions Pack compatible with any types of graphic cards ( AMD, RTX, GTX, INTEL GRAPHICS and other.)
Elements Pack ( Openers, Titles, Lower Thirds, Glitch Openers, Next Videos and etc.) available for After Effects and Premiere Pro
Premade Resolutions:
Vertical – 1080×1920
Instagram Post – 1080×1080
GoPro – 2704×1520
DCP Flat – 1998×1080
DCP 4K Scope – 4096×1716
DCP 4K Flat – 3996×2160
FullHD – 1920×1080
2K – 2560×1440
4K UltraHD – 3840×2160
6K – 5760×3240
and we keep working on new resolutions.
Projects Features:
Your personal library which makes your channel unique
HTML and GIF previews for all animations
More than 900 unique animated compositions
Fast Render
Works with image or video
No plugins required
Free updates and support
Detailed video tutorial how to edit in Adobe After Effects and in Adobe Premiere Pro
Works with any font
User-friendly organized Essential Graphics Panel
Resolution – 4K, 2K, 1080
Easy color change
Very easy to use even for beginners
Perfect fit for any your project
Links on video footage is included
Videos that used in preview are authorized for use under Creative Commons License
Youtube Pack - Transitions & Assets
Download (Zip or Rar file | Fast Speed Download )

---
Share on social networks