ULTIMATE Filmmaker Bundle
ULTIMATE Filmmaker Bundle – Free Download After Effects Templates
WHAT'S INCLUDED
All products available on our website:
• EXPLOSION Cinematic LUTs Collection 1&2
Over 3100 LUTs made to emulate the most iconic looks produced by professional Filmmakers.
LUTs are widely used in professional image processing applications, e.g. Adobe Photoshop, Adobe After Effect, Adobe Premiere, Adobe Lightroom, Adobe Speed, GradeAvid, Media Composer, DaVinci Resolve, CyberLink, ColorDirector, Final Cut Pro/Final Cut Pro X, Sony Vegas, PowerDirector, SpeedGrade, Motion, Nuke, Fusion, and many more…
From Black&White, BLOWOUTS, Camera Profiles, CineLook, Cinema Styles, Cinematic, Color Style, Commercial, Dark Scene, Different Style, Dramatic, Drone, Film Stocks, Forest, Gopro LUTs, Happy Day, HDR, Hollywood, Island, Luxury, Mono-Color, Movie, Old-fashioned, Outdoor Party, Outdoors, Pro-Luts.Pack, Safari, FILM-Luts, Shadow, Simple Fade, Studio, Texas, Vibrance, Vitange, Wedding LUTs  

✓ No extra plugins needed, just import everything

✓ Digital download

✓ Compatible on Windows & Mac

✓ Free updates after purchased

✓ Our support team are very active to help. We are all Filmmakers!
• SPECTRAL Cinematic Transitions
SPECTRAL Transition Is a massive Final Cut pack containing over 1000 pre-created transitions with 23 categories.

Easy to use

Really well organized

Drag and drop transitions for Final Cut.
• SPENCER Cinematic Lens Flares
343 Cinematic 4K Lens Flare 
Lens flares add cinematic depth and elegance to any scene.
Compatible with all major video editors including but not limited to: After Effects, Premier, Final Cut, DaVinci, Vegas and many more…
Instructions for Adobe Premier, Final Cut, After Effects, DaVinci Resolve and Vegas are included.
• ODEON Cinematic Sound Effects Pack
ODEON Pack brings you 5200 professionally designed SOUND EFFECTS

9GB after unzip 

41 Categories

From Cinematic Sound FX to Atmospheres, Absorb, Boom, Braaam, Build Mixer, Camera Sound, Cinematic, Clash, Crowd, Cymbals, Drones, Fall, FlyBy, Hit, Household, Cinematic Horn, Humans, Low-Hits,Machines, Rhythm, Risers, Short Kits, Surroundings, Technology, Transitions, Typewriter, Vehicles, Weather, Whooshes and many more…

Compatible with any major Video / Sound Editors

Mastered by professional sound designers

Royalty-free

Direct digital download
• Cinematic Intros&Outros by Paramount Motion​​​​​​
                 • Spectre Collection 1
                 • Spectre Collection 2
                 • Spectre Collection 3
                 • Spectre Collection 4
                 • Spectre Collection 5
After lots of positive feedback especially from the filmmaker community we decided to release this Spectre Collection Intros&Outros and Movie Trailer Sounds.
This is a collection of cinematic sounds that can be used as introduction, closing or transition through film content, such as advertisement, movies, videos, youtube and everthing needed
Created by our professional award-winning sound designers
Music of a new Generation of Filmmakers and Music Producers
Compatible with any major Video / Sound Editors
100% ROYALTY FREE
• FAUDA Transitions Is a DaVinci Resolve pack containing 64 pre-created transitions.
Easy to use
Really well organized
Drag and drop transitions for DaVinci Resolve
No extra plugins needed, just import everything
Digital download
Free updates after purchased
Will help to speed up your post-production workflow. 
• TENET Transition Is a massive Adobe Premiere Pack containing over 2000 pre-created transitions.
Easy to use
Really well organized
Drag and drop transitions for Adobe Premiere
No extra plugins needed, just import everything
Digital download
Free updates after purchased
Will help to speed up your post-production workflow
ULTIMATE Filmmaker Bundle
Download (Zip or Rar file | Fast Speed Download )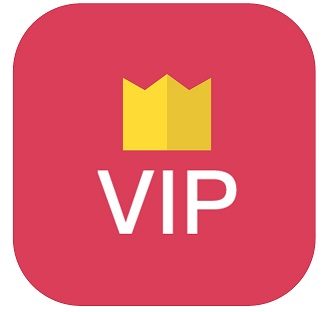 ---
Share on social networks